About the trend
Tokens are getting created out of a motivation to leverage blockchain technology to do good for food charity.

Providing healthy food and snacks to those that need it

.
Trendsetter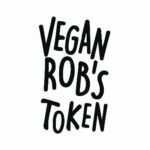 First snack token by VRT
Vegan Rob's refers to its VRT as the "first snack token," stating that it not only helps those in need of food supplies, but also provides exclusive benefits to VRT holders. The company will award VRT holders with experiences and rewards, such as events, discounts, and potentially free items. Customers can register to join the VRT mailing list at Vegan Rob's new website dedicated to the token.