NFT Art Creation Platforms
About the trend
NFT marketplaces automating NFT creation without need of code.

That will attract new breed of artist to the platform.

It also reduce dependency on NFT creation agencies.
Trendsetter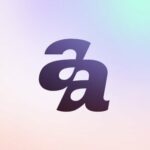 Create NFT Art with Async
Async' is an online web3 platform aiming to empower artists, musicians, and brands through the use of its 'Async Marketplace.' The Async Marketplace helps creators mint works of art, such as music, artpieces, and products, into NFT collections. The company stated that this process typically requires developers with coding experience, but its platform turns it into a simple three-set system.