About the trend
Just because something has value doesn't mean that all should be lost when the physical jewelry is misplaced. The real value of the crypto Jewelry lies in the Blockchain.
You and your friends won't need a jeweler to tell you exactly how much this Jewelry is worth.
Trendsetter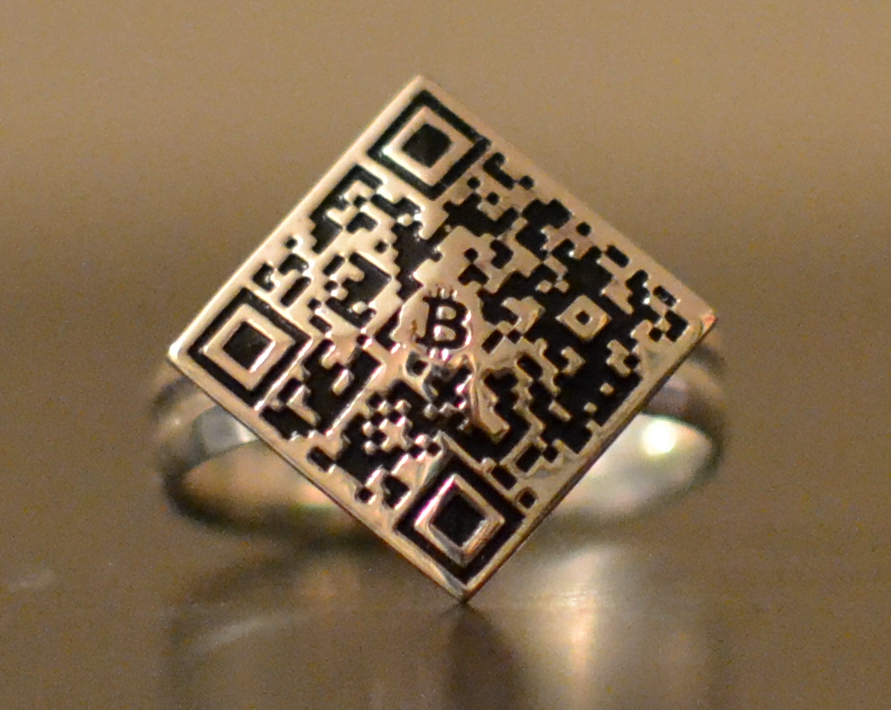 The BTC Ring by Seb Neumayer is a 3D-printed creation that can be made from any material, which could either make it quite cost-friendly or extremely expensive to manufacture. Rather than putting money down on expensive gold bands and diamonds, the value of this ring lies in a QR code that links to a Bitcoin Blockchain or a special message, in the same way that words can be engraved on a piece of jewelry.

As well as there being huge sentimental value in creating a 3D-printed ring for a loved one, the BTC ring also causes people to rethink wealth when its value is encrypted.