About the trend
The renting feature will create a safe and secure ecosystem for renting NFTs and in-game items.

Players with unused NFTs can rent them instead of selling them, which would generate a passive income.
Trendsetter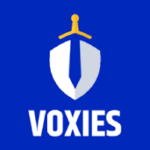 NFT Gaming Rentals by Voxie Tactics
The new renting feature is set to be released on the Voxie Marketplace on October 14. With the new feature, players will have the chance to rent and try out NFTs and other in-game items without needing to purchase them fully. The rental agreements will be set up so that the owners of the NFTs will receive a whopping 96% of the profits; the other 4% will go to AlwaysGeeky Games, the developer of Voxie Tactics.