Authenticating food quality with Blockchain
About the trend
Blockchain technology will deliver previously unseen levels of traceability, inventory tracking and control, product authentication, quality assurance testing, product serialization, and consumer safety of food items.

Scannable new food tag

s combined with blockchain ledgers will prove the provenance of any consumer food item.
Trendsetter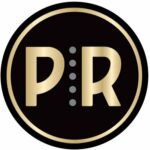 Digital tracking label by Parmigiano Reggiano cheese
The new smart digital food labels are being added to 100,000 CFPR bulk cheese wheels in the second quarter of 2022. This represents the final phase of large-scale testing before evaluating the possibility of extending this technology to the entire production of Parmigiano Reggiano.